Credentials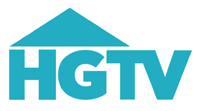 Featured in HGTV's "I Bought a Dump... Now What?"
Mammoth Door was honored to be chosen to work with homeowners Sean and Sam on their project. It was also a privilege to work with our garage door supplier, Haas Door as well on this. It was definitely new for the team to install a garage door in front of cameras, but exciting to now see the fruits of our labor on HGTV!
---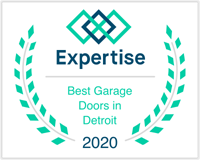 Expertise Best Garage Door Companies in Detroit
Mammoth Door & Construction was selected as one of the Best Garage Door Companies in Detroit per Expertise. Expertise conducts a manual review to verify that each company on their list is truly one of the best. Mammoth Garage Door & Construction is proud ot be a recipient!
---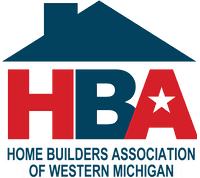 Home Builders Association of Western Michigan (HBA)
The Home Builders Association of Western Michigan, established in 1946, is the professional association for members of the housing industry in Kalamazoo, St. Joseph, Calhoun, Branch and Van Buren Counties as well as parts of Allegan and Barry Counties. The HBA exists so that members of the residential construction industry can ethically and efficiently provide their communities with safe, quality, and affordable housing.
---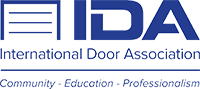 International Door Association (IDA)
The International Door Association's primary mission is to provide programs and services to door and access system dealers, for the express purpose of enhancing their value and professionalism. IDA plays an important role in the process of quality creation and control by providing helpful programs and services to those who sell, install, and service the superb products produced by the door industry's exhaustive list of manufacturers.
---

Waterford Chamber of Commerce
The Waterford Area Chamber of Commerce is a private, membership-driven organization comprising of nearly 600 businesses, civic organizations, educational institutions and professionals. Founded in 1998, they are the principal voice of our region's business community. Our mission is to provide leadership that facilitates the creation of a prosperous local economy and effective advocacy for its members.
---

Local Business Network (LBN)
Local Business Network is Michigan's most powerful business referral organization, because they are truly committed to maximizing referrals for its members and because they have the experience and systems necessary to achieve that goal. Over twelve years of experience in building, training and supporting business referral groups has resulted in a referral generation program superior to that offered by any of its competitors.
---

LiftMaster, Authorized Dealer
LiftMaster is the number one brand of professionally installed residential garage door openers, as well as a major manufacturer of commercial door operators, residential and commercial gate operators, telephone entry systems and related access control products. Their expansive line of state-of-the-art residential and commercial products are designed to fit any lifestyle or application, providing the latest technology and innovations in safety and security, performance and connectivity.
---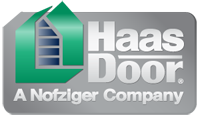 Haas Door Dealer
Haas Door Company has been manufacturing top quality garage doors in Northwest Ohio since 1954. They are locally owned, and their products exhibit unsurpassed quality and workmanship. They employ quality people, utilize quality manufacturing processes, and produce quality products.
---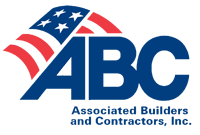 Associated Builders and Contractors, Inc. (ABC)
Associated Builders and Contractors is a national construction industry trade association representing nearly 21,000 chapter members. Founded on the merit shop philosophy, ABC and its 70 chapters help members develop people, win work and deliver that work safely, ethically, profitably and for the betterment of the communities in which ABC and its members work.